Helen Campbell established Catalyst Business Solutions in 1998.  Since then she has worked with a wide range of organisations – from small voluntary groups to large corporates.   She has helped clients develop strategies for major change, set up change management functions and build change management and change leadership capability.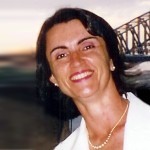 Helen specialises in Organizational Change, Change Management, Change Leadership and Workshop Facilitation.
She is a Master Accredited Change Manager (ACMM) and a Certified Professional Facilitator (CPF).  She is author of Managing Organizational Change (Kogan Page London), co-author of The Effective Change Manager's Handbook (Kogan Page London), teaches Change Leadership at Macquarie Graduate School of Management, is the global professional body's Chief Assessor.  Helen is frequently invited to speak at conferences and on expert panels.
In addition to a successful change management career Helen is co-founder of the Change Management Institute (CMI), was a Board member for eight years and chaired the Change Management Body of Knowledge Global Advisory Panel.
She has a passion for helping people design, implement and sustain change so that it delivers a return on investment, minimises disruption and builds capability.
Take a look at Helen's full bio, see the interview with Helen that appeared in the Change Management Institute Newsletter or take a look at the outline of a recent conference presentation.  Or check out a recent interview with Helen talking about her new book Managing Organizational Change – a practical toolkit for leaders.